Thanksgiving is less then a week away but there is still time to make some fun Crochet Thanksgiving inspired goodies!
Here is a list of patterns Iv'e created so far for the yummy fun holiday!
This adorable little turkey LOVES the fall and he just can't resist jumping on piles of leaves! He is a great pal to have around in this wonderful season! Grab him here on Etsy or here on Craftsy.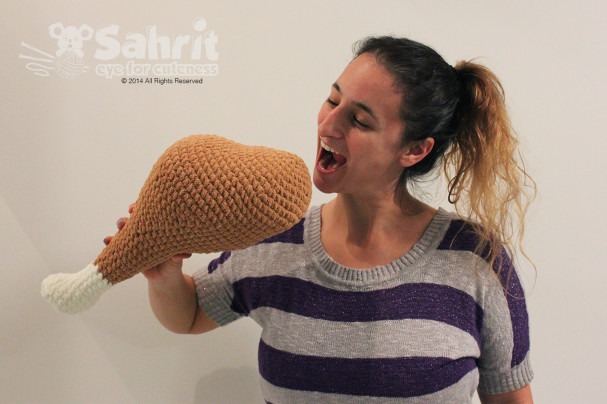 Oh yes I did! I created this Hugh fun Drumstick to add entertainment to your holiday!
This hugh Drumstick is 16 1/2″ Tall and about 8″ wide, it's made out of soft yarn that makes it extremely huggable! It can be used as play food, a unique pillow, a cool gift and is a great way to occupy the kids or "grown kids" when preparing for your Thanksgiving dinner! Grab it here on Etsy or here on Craftsy.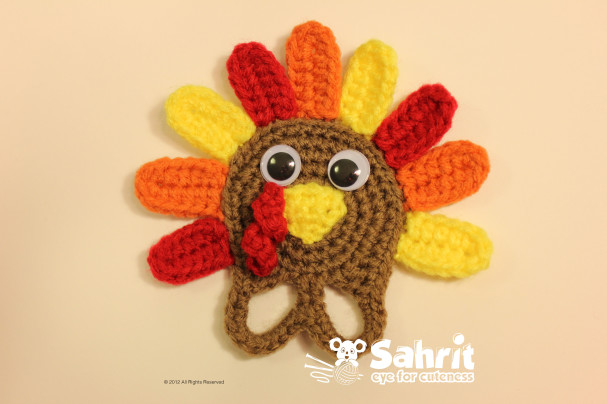 Turkey Applique Finger Puppet! This turkey has legs so it can dance on your dinner table 🙂 Grab him here on sahrit.com as a FREE Pattern.
And….. Check out my new Turkey Hat pattern! Grab it here on Etsy or here on Craftsy.
Hope you have a wonderful Thanksgiving holiday! Thank you for being apart of my journey so far!!