Many times in my patterns when I want to create a shape that is longer and supposed to look more square instead of roundish, I use this method. Usually we understand the sentence until we reach the last st in the row.  And then, what does it mean to continue working on the other side?
Sometimes working "around" the foundation row/rnd confuses so I wanted to explain it. Since the Ch st has two halves to it, we want to use both sides of it to create a piece that can be worked in the round.
Abbreviations:
Ch = Chain
St = Stitch
Sc = Single Crochet
Rnd = Round
Example:
Foundation row: ch 5 (aka ch 4 plus one starting ch/ beginning ch).
Rnd 1: 1 sc in 2nd ch from hook, 1 sc in each of next 2 ch, 3 sc in last ch (keep working on other side of foundation row = other halves of chains), 1 sc in each of next 2 ch, 2 sc in last ch. (10 sc)
Now let's break it down with pictures step by step.
ch 5.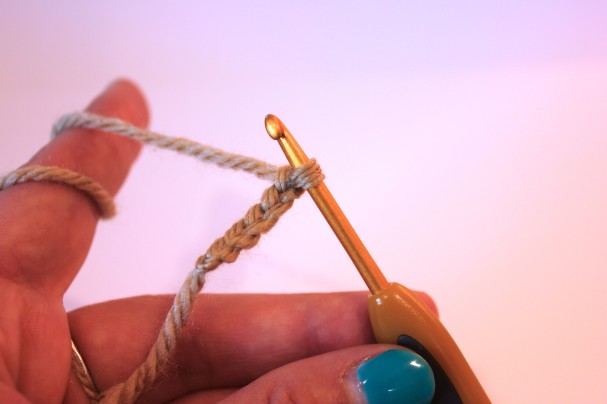 Work an sc in 2nd ch from hook.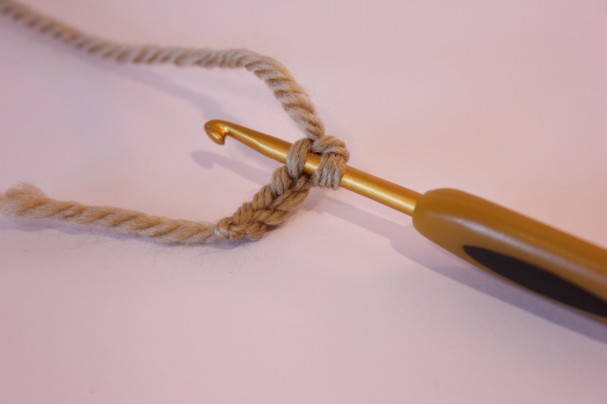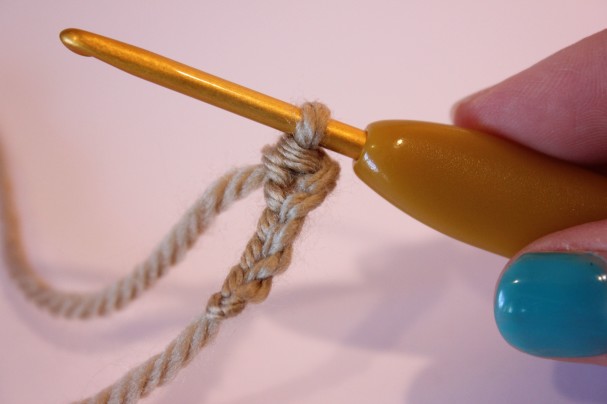 Work an sc in each of next 2 ch. You will now see that we have one ch left. Instead of looking at it as the end of the row, we will look at it as part of  a rnd and keep working left so we can use the other halves of the ch (rotate the piece as you work).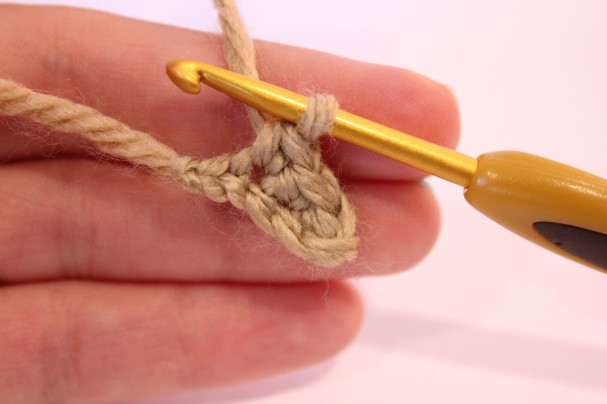 To simplify this, I ask now to work 3 sc in last stitch (Instead of saying = work 2 in last ch, continue working on other side of foundation row, 1 sc in same stitch)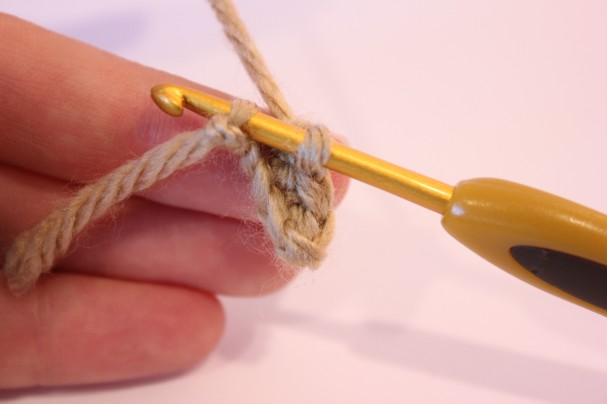 You should have 6 sc so far.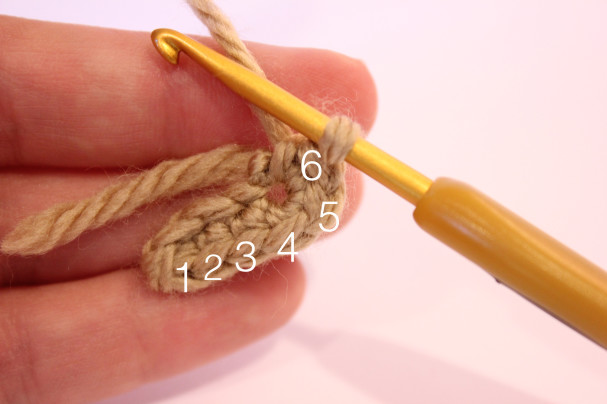 Now work an sc in each of those next 2 halves of ch.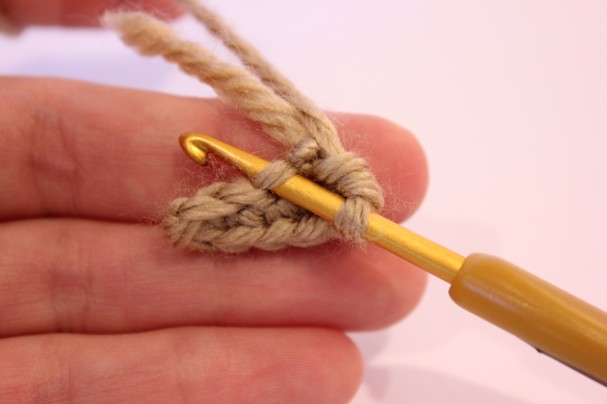 We are left with 1 last half of ch.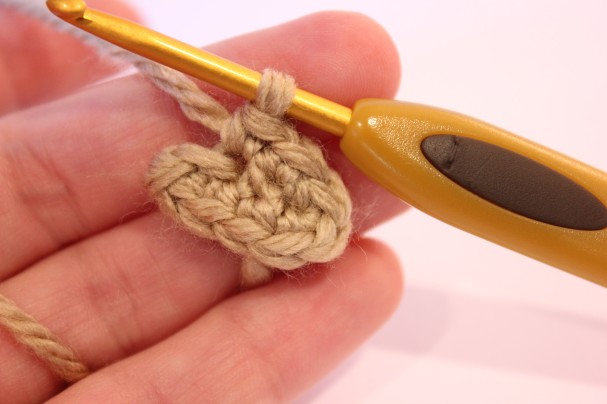 Work 2 sc in that last half of ch.
We now have completed the 1st rnd and have 10 sc. To complete rnd 1 and work rnd 2 we need to skip  over that diagonal line (the light blue I drew) since it is the beginning ch from the foundation row (We can mistake it for an sc).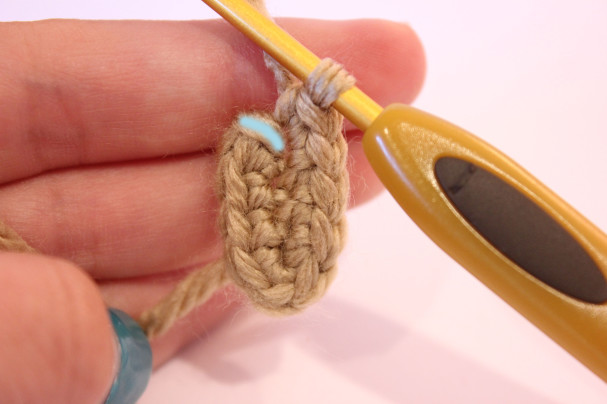 And insert the hook in the correct first st of the 2nd rnd. Then continue your work as needed 🙂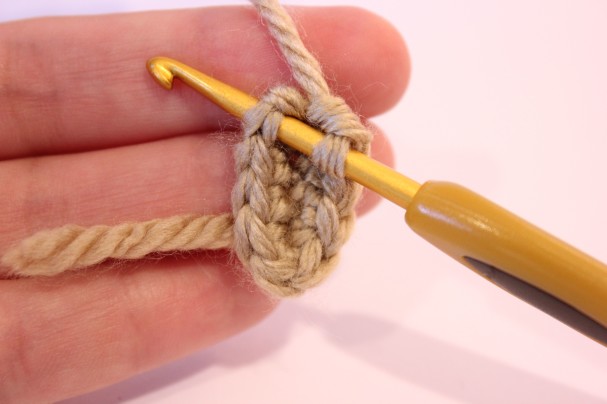 Hope this tutorial helped you understand my patterns better and maybe even gave you an idea how to start a new shape! Let me know your thoughts! Comment and Share 🙂
© Sahrit Freud – Weinstein 2014. All rights reserved.