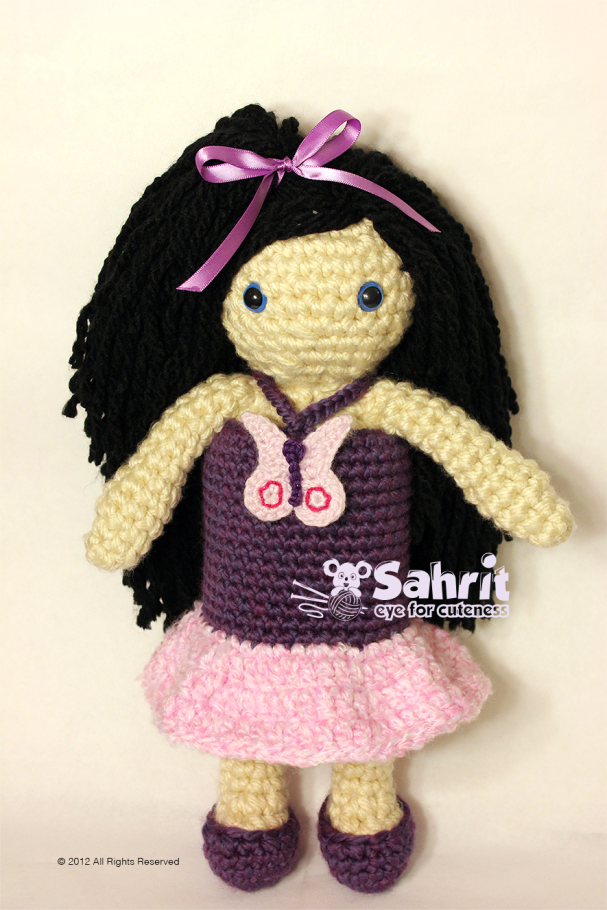 Meet your new best friend! BESTI Sivani is the first doll in my new BESTI line of crochet play size dolls.
You can grab her pattern here on Etsy.
Sivani loves the outdoors, dancing and butterflies! She loves pink and purple and playing with her kitty cat Kimmy the Kitty.
You can add or remove clothing and accessories, play with her hair, love her and she is perfect hugging size! 😀