Who Is that girl I see? Staring straight back at me?? OH It is my beautiful Amigurumi reflection!!! 🙂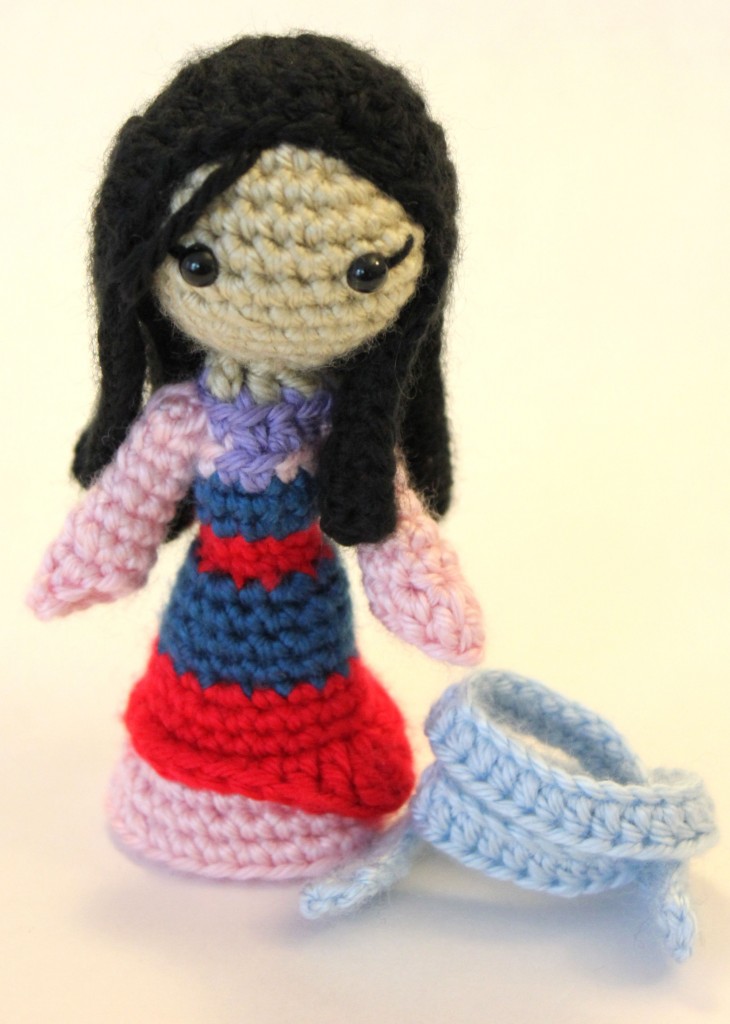 Mulan was one of my top three disney princess movies growing up, I also really like her "Reflection" song, which won't get out of my head now 🙂
You can get the pattern at my Etsy or Craftsy shops.
The pattern comes with detailed written instructions, 13 IMAGES and completed with CHARTS!!! (if you prefer to use them).
The skill level required for this pattern is intermediate – Advance beginner.
Mulan measures about 5 inches tall and about 1 1/2 inches wide (Dress edge to edge). The doll is made out of 100% acrylic yarn and head is filled with fiberfill.
She is so elegant and beautiful to look at, she has flowing hair and a lovely scarf for the way.