Hey guys! Merida's pattern is finally here: Merida Amigurumi yayyyyyy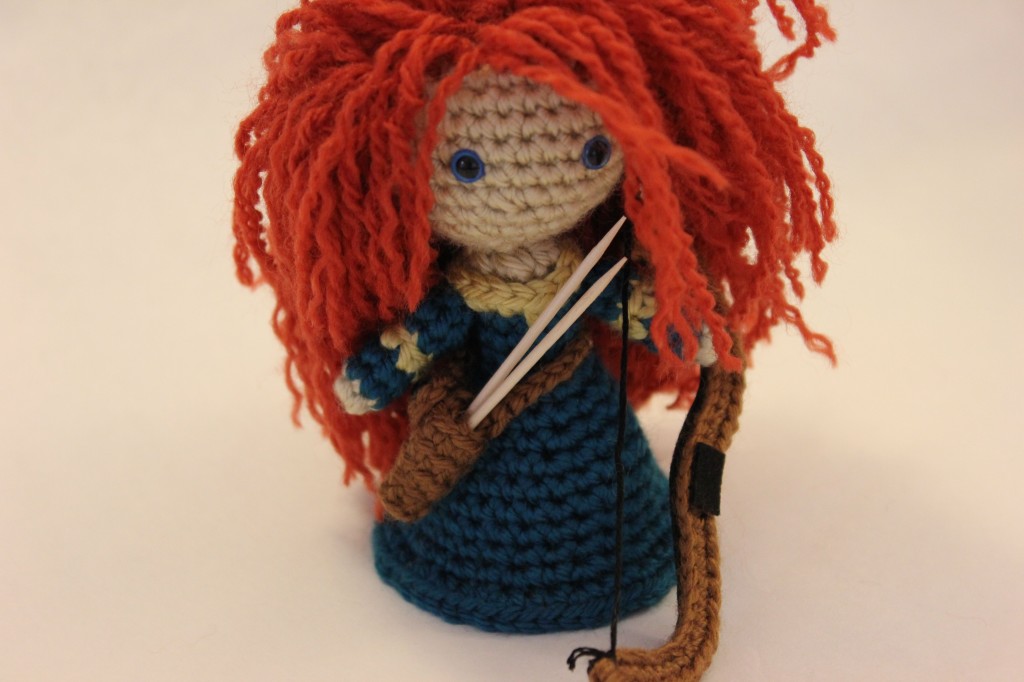 I've been imagining and thinking for weeks now how I will create her, even debating real hard between three different yarns for her hair that believe me, each one would be awesome! (I'll just use the other yarns for different dolls). At the end I decided to go with this lovely yarn that when being unraveled gives a feeling of true curly and beautiful wild hair. She is just sooooo much fun to hold and to touch her bundle of hair. I literally want to take her everywhere with me! :).
Here is a photo of how she looked before I unraveled the yarn and gave her a haircut;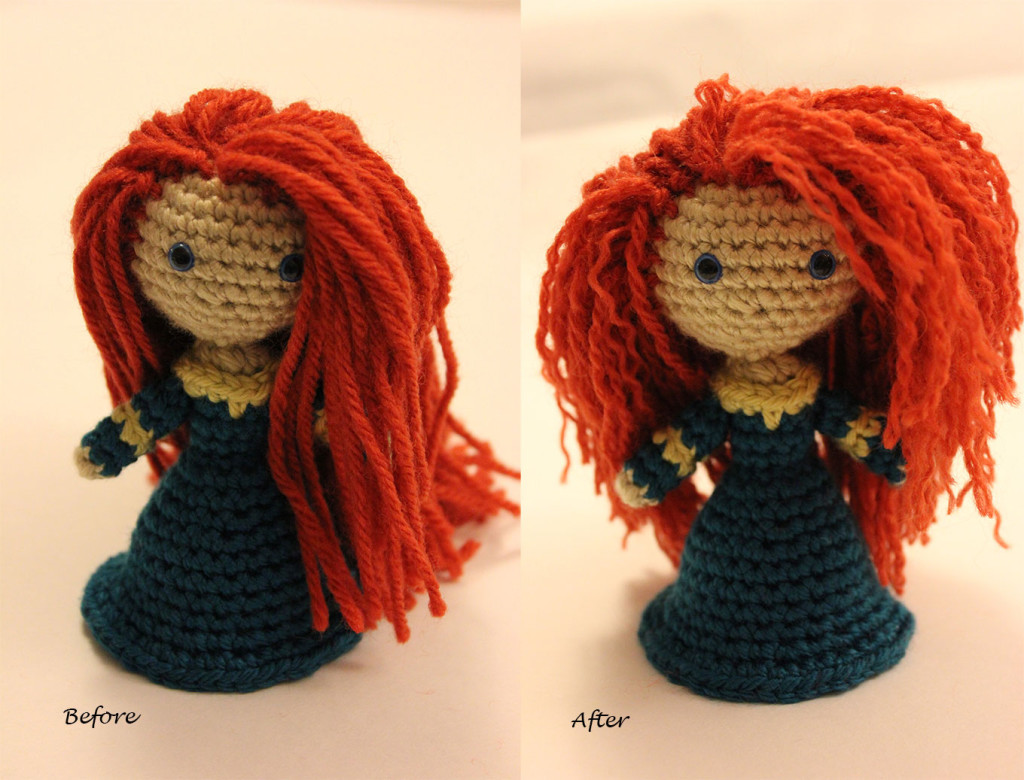 And here is a video of a funny way to unravel her hair that will sure put a smile on your face 🙂

I kind of have a dream that people will make her pattern in time to take her with them to the theater when the movie comes out (June 22) and have fun watching with her! I know I'll be taking her! Let me know if you will be doing that too! 😀
Happy crafting!