Meet Harry the Friendly Ghost! If you want to make an army of little Harrys by Halloween, I suggest you start now! 😀 You can find his awesome pattern here on Etsy.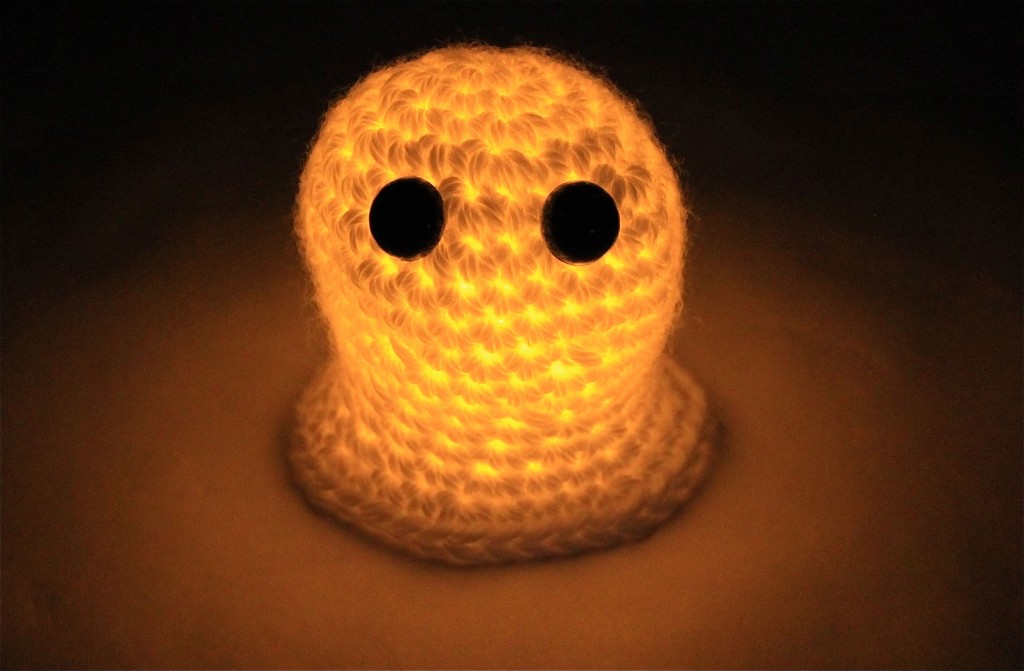 As a kid I was scared of ghosts (well, even today lol) so I decided to create Harry, an adorable cute ghost with a smart light to give him that spooky effect.
He is especially perfect as a Halloween decoration, but if you or someone you know has a thing for ghosts it's an adorable little gift – and looks great with a smart light!! 🙂
Harry measures about 2.5 inch on 2.5 inch.
This pattern is perfect for Beginners. It's very simple and fun to make with text instructions and also a chart if you prefer to use it!
Look how cute he poses with more like him 😉