I have been slacking on here a bit and the main reason is I yet to discover how to juggle all my passions haha I love Crocheting new designs and I also love sewing plus I want to make sure I give my toddler son my full attention. I've been pretty confused how I'm going to do all of this but I'm glad to say I am so happy that I choose them all!
I really believe we need to strive to be the best us in the time we have on earth and one of those for me means exploring for myself how far I can go in the arts world.
In my Crochet world I've created a Maui from Moana which was a big challenge for myself since I had no clue how I would approach all his tattoos! Haha
I am so happy with how he turned out! Grab the pattern here on Amigurumipatterns.net
And here is my original sketch before creating the Crochet Amigurumi.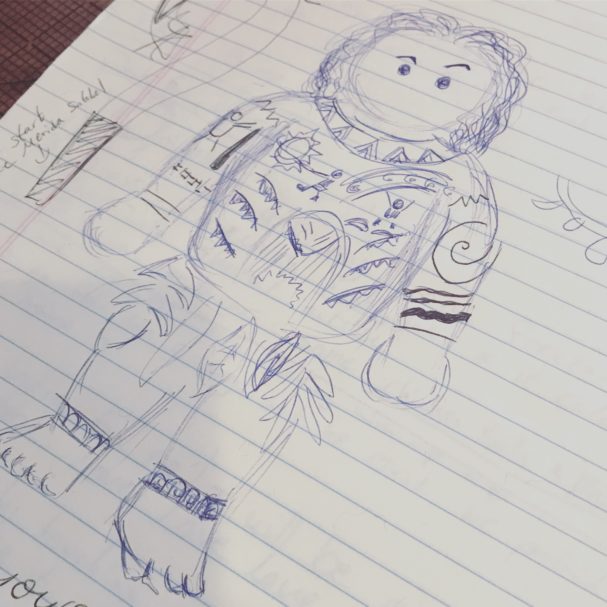 I then Created a Lion Cub Hat for my son with some cute slippers to go with, Grab Pattern here on Craftsy.
In my Sewing world I launched my new business "Sahrit's Craft Room" where I've been designing and making custom sewing orders! You can see a lot of my creations on my new fb page: Sahrit's Craft Room
Here are my latest creations
Keep crafting and discovering your self 🙂